Can a Water Flosser Relieve Gum Diseases?
Dentists also recommend that water flossers can make some effects on relieving gum diseases at home, and we need to know that healthy gum or teeth come from a regular dental cleaning and great dental hygiene.
However, which one is the best flosser for gum disease, you can choose an affordable one, keeping flossing is always the most important thing. Therefore, let's talk about that in this article.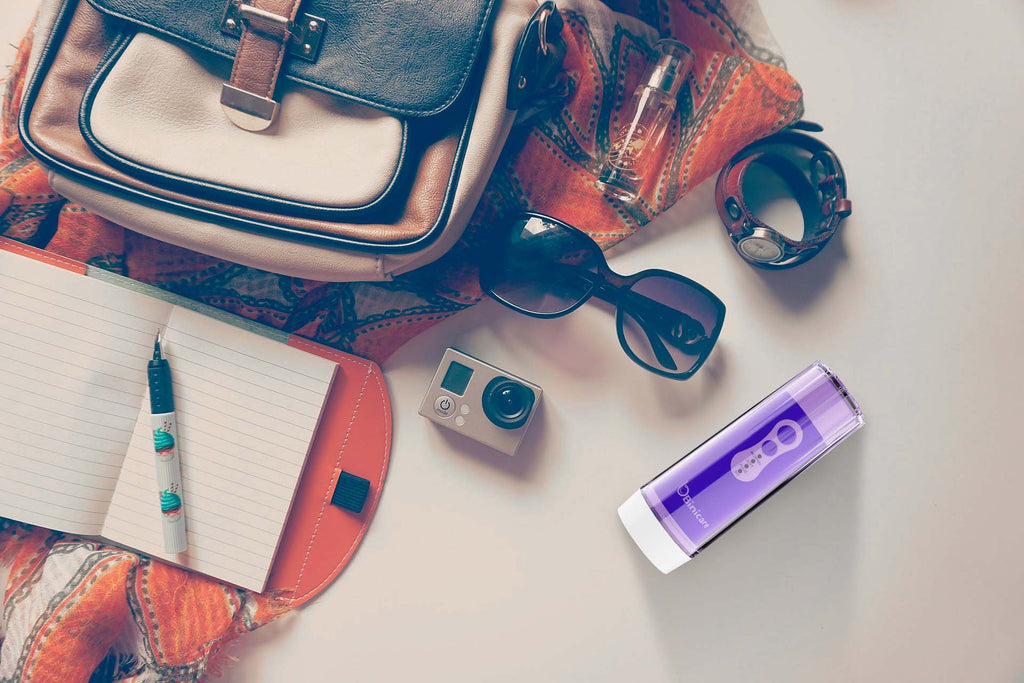 Remove up to 99.9% of plaque from gum lines and tooth gaps

Prevent, reduce, and relieve gum diseases

Prevent cavities and future dental work

Remove bacteria even below the gumline
Although going to a dentist can be more convenient to solve dental problems, it's too costly to book an appointment too often. Then we need to take care of dental cleaning daily to maintain good oral hygiene. String floss seems too difficult for a green hand and easier to get gums bleeding if one pushes the floss too hard, which may make gums swollen or infected. However, a cordless water flosser can be a better choice, which sprays steady water with steady pulses, you just need to choose a suitable pressure mode to satisfy your sensitive gums or teeth. And it's a trustworthy floss because you can use it for a long time if it has no breakdowns. Charge once and you can have a 20 to 30 battery life. It is proven to be 29% more effective in removing plaque compared to traditional string floss.
To relieve gum disease better, you can use a cordless water flosser for teeth at least once a day and brush your teeth at least twice a day. No water flossers can replace toothbrushes and they can be great supplements. If you really have serious gum diseases, and couldn't relieve your pain to some extent, please see the dentist as soon as possible to get a professional treatment.
Dental Health: A Window to Your Overall Health
Research shows that there's a synergic relationship between dental health and overall health. Gum diseases relate to a host of illnesses such as heart disease, diabetes, respiratory infections, osteoporosis, rheumatoid arthritis, and so on.
Our mouths are a pathway for bacteria to enter the body. For instance, continuous inflammation in your mouth may lead to more inflammation in other parts of your body, such as the heart. Therefore, taking good care of dental health is so necessary that we couldn't neglect it since it makes great effects on body health, avoiding more serious diseases in the long run.
People wearing braces need to pay more attention to their dental hygiene more, best water flosser for braces is not the best expensive one but equipped with multiple replaceable tips and pressure modes.
How to Prevent Dental Problems
Brush and Floss Your Teeth Daily
Brush at least twice a day and floss at least once a day, for people who frequently get gum diseases, brush and floss three times a day. As for flossing, water flossers from Binicare benefit your oral hygiene a lot, which spray steady pressurized water to clean up your tooth gaps and seem to be more convenient than the traditional floss. Flossing can relieve morning breath and bad breath to some extent, after that, brush your teeth.
Avoid Smoking or Using Any Tobacco Products
Smokers easily have yellow teeth, which are covered with stains and particles. And these harmful bacteria would produce acids, which infect our teeth enamels badly. 
Eating More Vegetables and Fruits
Keep a healthier diet and eating habits, you can choose more food highly rich in Vitamin C, and after that, rinse your mouth in time to clean up food debris, which also benefits a fresh mouth breath. Certainly, flossing your teeth after meals is really necessary, oral irrigator cordless helps you floss conveniently.
Use Mouthwash That Contains Fluoride
Common mouthwash just can freshen our mouth in a short time and won't kill the bacteria in our mouth or even whiten our teeth. So, you can choose a non-alcohol mouthwash with fluoride, and it can remove plaque from teeth to some extent.
Take care of your oral health, take care of your body. Good dental hygiene can help prevent problems not only from your mouth but also from your body.
Final Thoughts
Dental health is a window to overall health, and achieving healthy dental health takes a lifetime of care as well. It's critical to keep a daily routine of brushing and flossing to prevent dental problems.